İMMİB AB Projeler Şubesi

2010 yılından beri faaliyetlerini aktif bir şekilde sürdürmektedir.

Firmalarımızın

AB hibe ve projelerinden

faydalanmalarını desteklemekle birlikte

"Proje Geliştirme, İş Birliği Desteği ve Yaygınlaştırma"

alanlarında çalışmalarımızı yürütmekteyiz.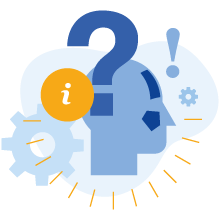 PROJECT DEVELOPMENT
We develop projects for the needs of the sectors we serve and provide funding for these projects by following the grant calls.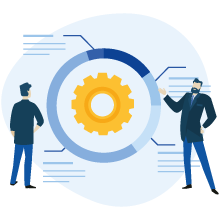 COOPERATION SUPPORT
By participating in the activities related to our sectors, we obtain information about the projects that our member companies can participate in and provide cooperation support for our members within the framework of their priorities and competencies.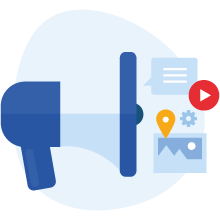 DISSEMINATION
We take an active role in transferring the technologies and solutions developed in the projects to the stakeholders.
Years of Project Management Experience
Million € Total Project Value
H2020 & HEUROPE Success Rate
KATILMAK İÇİN 5 TEMEL ADIM
Dünyanın En Büyük Sivil Ar-Ge Programı Ufuk Avrupa
2021-2027 yılları arasında uygulanan en büyük sivil araştırma programı olan Ufuk Avrupa (Horizon Europe) programının ulusal koordinasyonu Türkiye Bilimsel ve Teknolojik Araştırma Kurumu Başkanlığı'nca (TÜBİTAK) yürütülmektedir.

İstanbul Maden ve Metaller İhracatçıları Birliği (İMMİB) program hakkında bilgi paylaşmak ve sürece ilişkin soruları yanıtlamak üzere TÜBİTAK tarafından "Bilgi Çoğaltıcısı" olarak görevlendirilmiştir. Detaylı bir şekilde anlatılan başvuru sürecine ilişkin sorularınızı bizlere de iletebilirsiniz.
Check out
our latest projects
For collabration opportunities

register to

partnership pool
The purpose of this form is to reach potential shareholders and partners for our future projects.
Project calls, joint search announcements, international events and more published within the framework of EU programs
All News and Announcements In Your Email Inbox
Don't miss current developments, latest status information on EU Project calls, international events!
Associations
within IMMIB Dünyanın En Büyük Sivil Ar-Ge Programı Ufuk Avrupa'ya
başvuru yapın!
Ulusal koordinasyonu TÜBİTAK yürütülmektedir.